Specials
Estuche de 5 unidades de 25 g : • Thé...
Zoleam takes its name from the fusion of two olives varieties: the Zorzal, which takes its own name from the birds that populate the olive groves, and the Manzanilla, which gets its name from its similarity to small apples.
It is an EVOO produced in the first organic oil mill in Castille and León, from olive groves located in the UNESCO Biosphere Reserve of Arribes del Duero. It is an early harvest autochthonous oil made using the traditional collecting system, followed by a low temperature extraction, preserving its intense flavour.

Zoleam is a blend of the Manzanilla and Zorzal de Arribes olive varieties.
Both have unique characteristics—Manzanilla with its low level of acidity and high oleic acid content, and Zorzal with above average levels of polyphenols and antioxidants, which, along with its immediate transfer to the mill after harvesting, provide a more natural and pure olive juice.
Its aroma, with tones of fresh green fruit and tomato, and its flavour, with hints of green apple, almond, and tomato, give us an intense and aromatic flavour in the mouth, granting this oil a freshness that we highly recommend for dressing all your summer dishes.

The Zoleam brand, committed to its land, its olive trees, has rescued the Zorzal de Arribes variety. Through the "Save a Centennial Olive Tree" Programme, we have recovered abandoned centennial roots and transplanted them onto our farm, saving them from their almost certain disappearance.
By purchasing Zoleam, in addition to enjoying a Premium and Ecological Extra Virgin Olive Oil, you contribute to the sustainability of a unique way of life.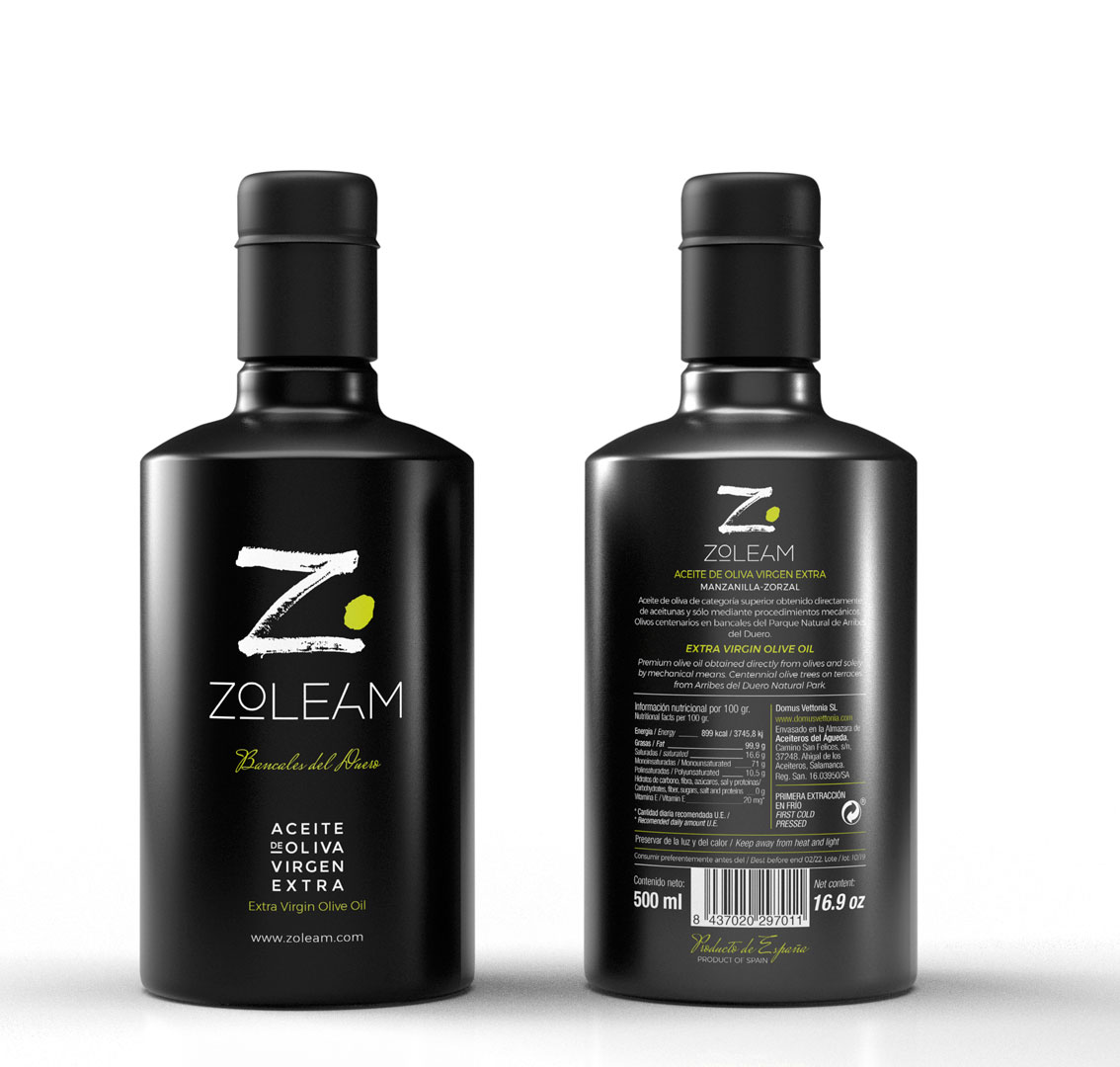 Escribenos tus comentarios