Specials
12,38 € / Ud

-25%

16,50 €
The single dose of Extra Virgin Olive Oil is practical, small, light, and offers quality and freshness with its single use.
Like olives, it has many varieties; to each establishment of the HORECA channel, its own single dose. Most essentially, its detailed content on its label; Hereunder find our selection of quality EVOO.
We start with Mueloliva, and its 18ml pod, ideal for the entire HORECA channel (HOtelsREstaurantsCAfeterias)
Inside this small pod, a wonderful EVOO with the Priego de Córdoba Designation of Origin. Made with two varieties of olives, Picual and Hojiblanca, it will give all kinds of toasts or salads a light, fruity flavour.
Mueloliva also has a 20ml miniature PET bottle. Another format, this time with an Extra Virgin Olive Oil of Picuda variety. With its medium-intensity ripe green fruity flavour, is also ideal for salads and tomato toast.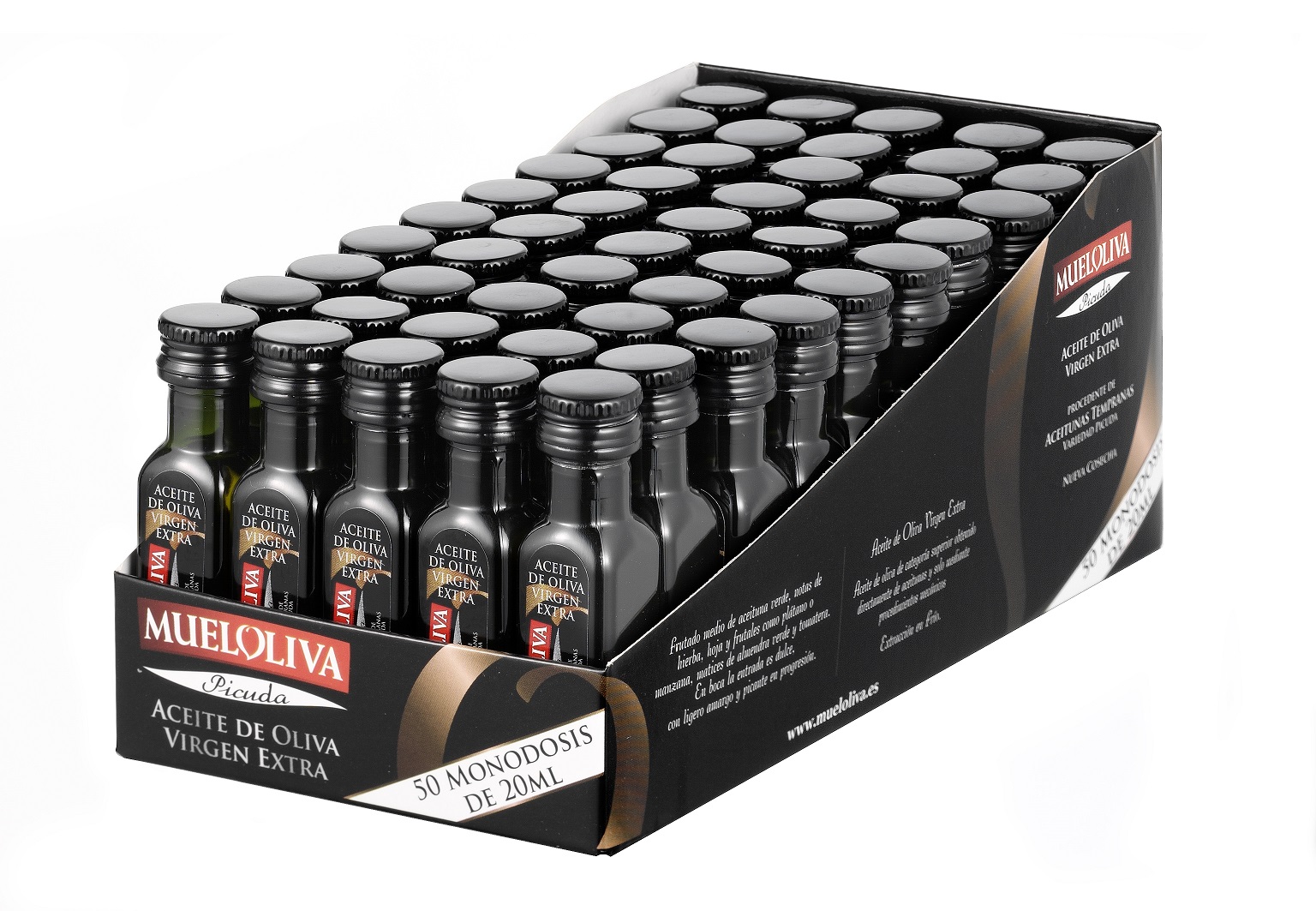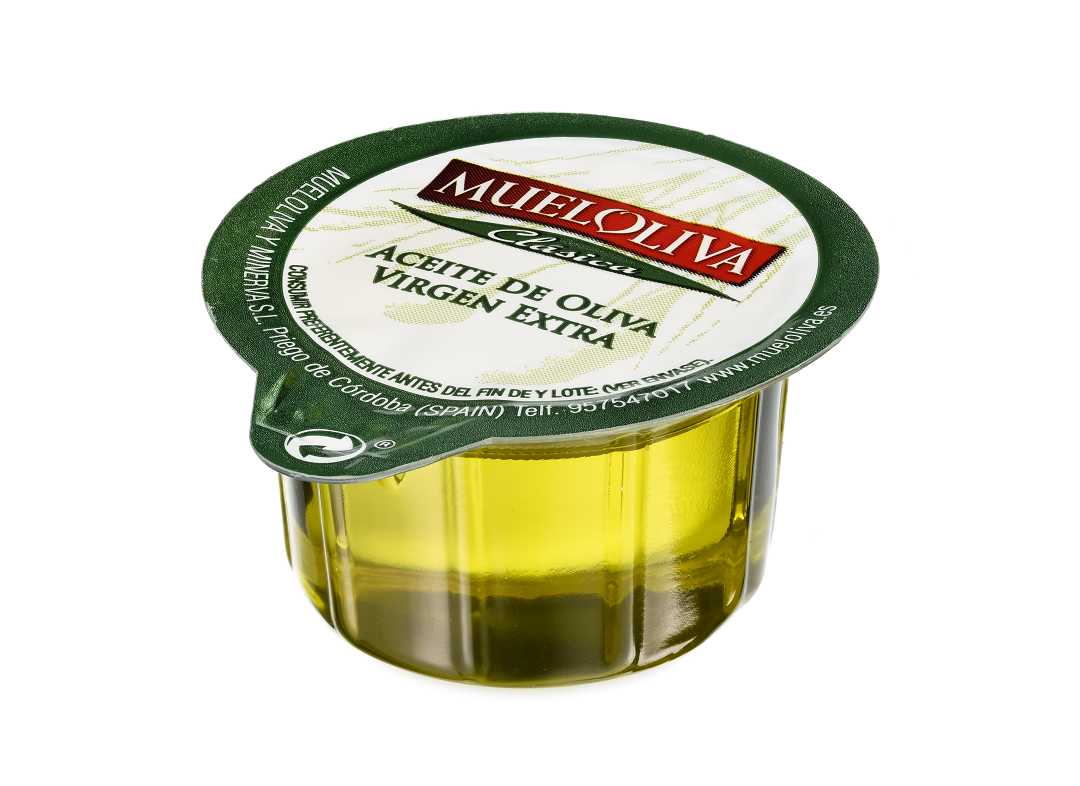 We continue in Córdoba, in Carcabuey, with the 20ml miniature PET format; now, with the Almaoliva brand EVOO, called Gran Selección.
Its name defines it—a blend of the Picudo, Hojiblanca and Picual varieties—giving any dish an Extra Virgin Olive Oil with a flavour profile that is sweet, spicy, and bitter—very balanced and harmonious.
Staying in Carcabuey, with a Priego de Córdoba Designation of Origin EVOO from the Parqueoliva brand, is a Picuda and Hojiblanca variety blend, presented in a 20ml glass bottle; Perfect as a gift for all kinds of events (weddings, communions, or others).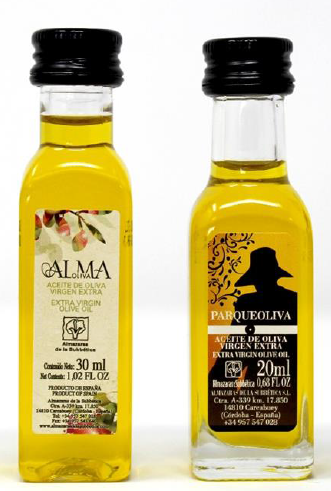 Accompanied by Sherry Vinegar in the most elegant single-dose format, it is a personalized gift of two high-quality products, both with Designation of Origin; An explosion of flavour in any salad!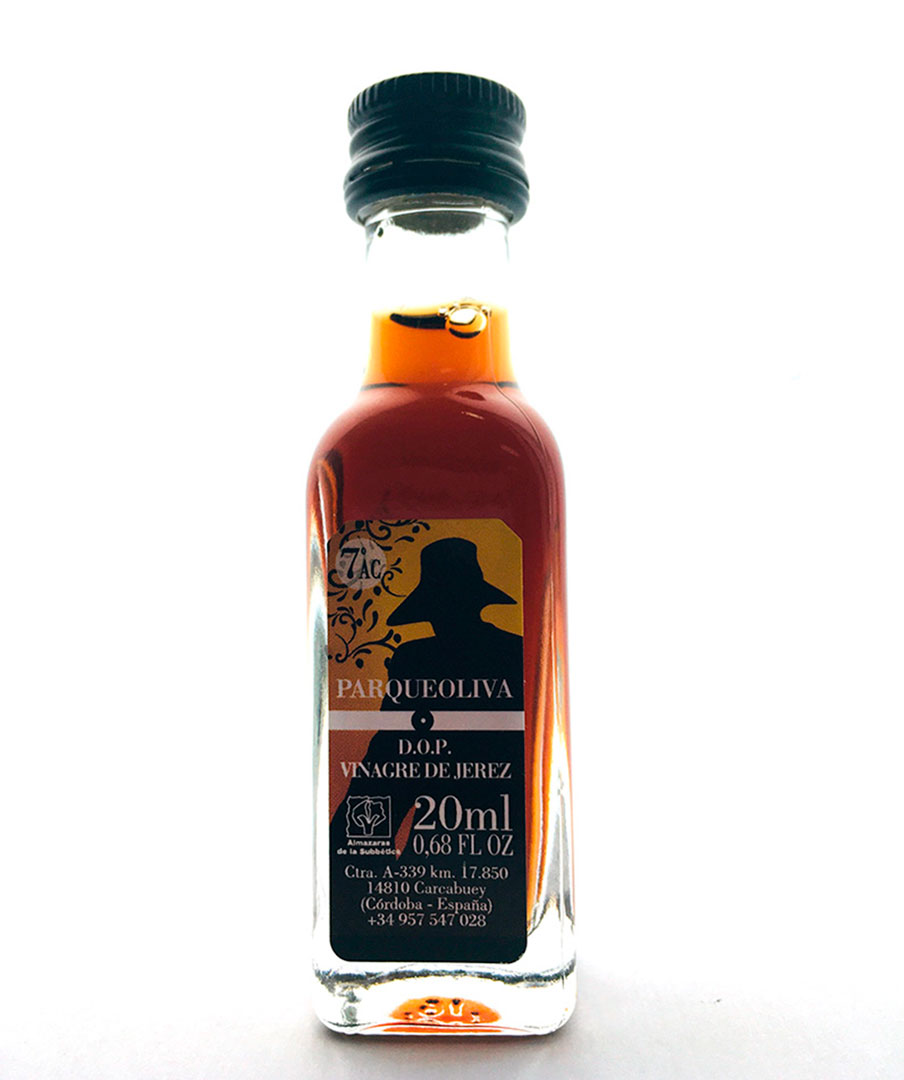 Single-doses designed for the Catering sector offer the same quality as large formats, adding practicality, lightness, and freshness with its single use.
In our selection of single use EVOOs, you will find the ones that most suit your needs. At Oliva Oliva, we know that by consuming single doses of a good EVOO, in addition to offering pleasure, we offer health, the most important thing.
Discover our complete selection!
Escribenos tus comentarios