Specials
13,20 € / Ud

-20%

16,50 €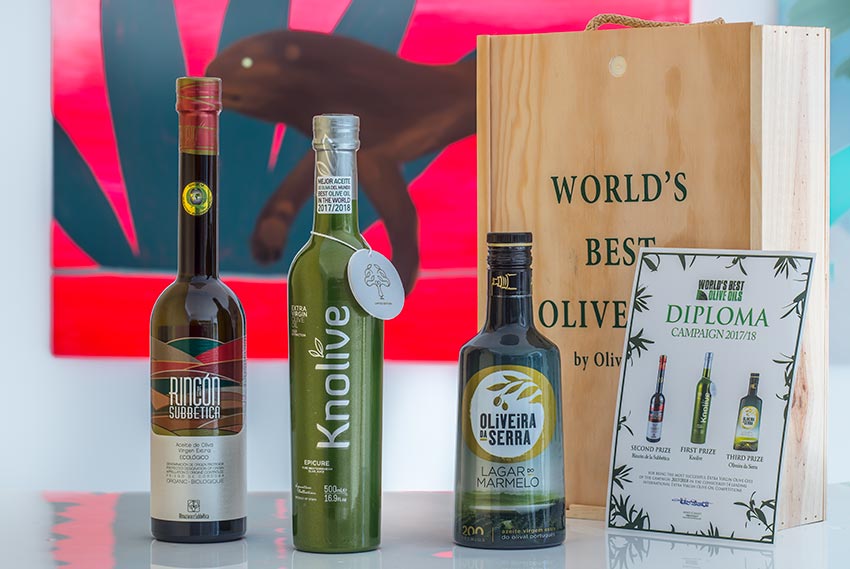 Gift box with the 3 best oils in the world of 2018
Extra virgin olive oil (EVOO) is trendier than ever.
The trend of "green on the outside, gold on the inside", inherent characteristics of EVOO, enjoys a pivotal moment that is marked by the birth of these oils of extraordinary quality.
This scenario provides us with a golden opportunity to gift authentic pieces of gastronomic art without fail.
Why is extra virgin olive oil so desirable?
It is a fact that we as consumers appreciate more and more the quality of the food we eat. In the case of extra virgin olive oil, the sum of its nutritional and gastronomical properties results in a highly valued product that has sparked a growing and, for the moment, unstoppable interest.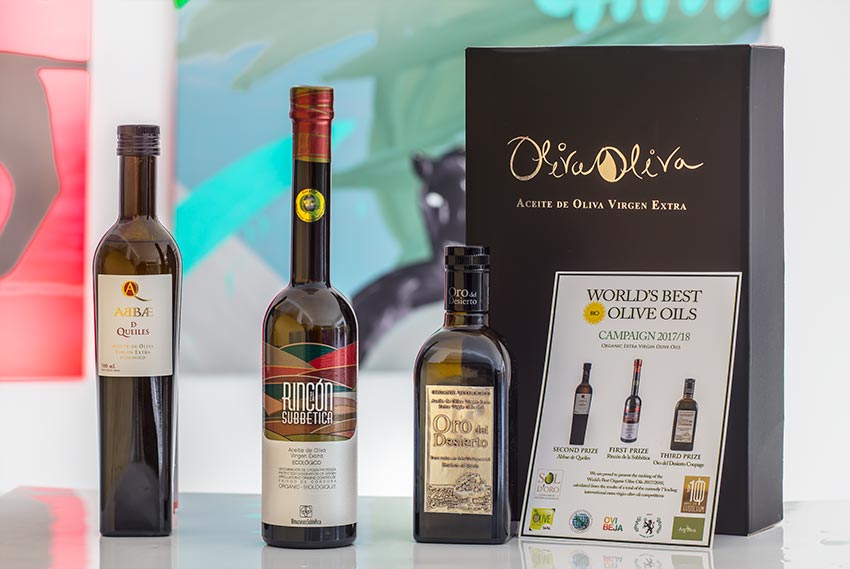 Gift box with the 3 best organic oils in the world.
Oliva-Oliva: an escape from the best oils in the world
The best extra virgin olive oils in Spain and the world allow us a unique way to escape. Oliva-Oliva presents in its online store an exquisite selection of the best oils with different olive varieties and origins.
Green on the outside, gold on the inside. The trend of gifting extra virgin olive oil is sky-rocketing
Escribenos tus comentarios