Specials
30,60 € / Ud

-10%

34,00 €
-------------------------------------------------------------------------------------------------------------------------------------------------
Here is where enters Spanish potato salad, a dish that is light, complete, and full of flavors that come together in a single mouthful.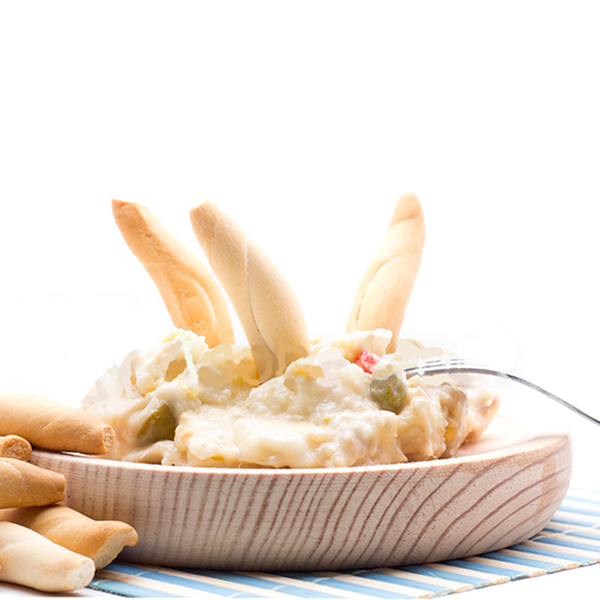 Spanish Potato Salad.
Potato, tuna, or black olives are some of the most characteristic ingredients of this dish that are, of course, always accompanied by a great homemade mayonnaise.
There are different ways of preparing potato salad, but we opt for a very specific version that has to do with:
The ingredients to use.
The EEVO that is used in the preparation of the mayonnaise.
Spanish Potato Salad Recipe (4 people):
2-3 potatoes (450 g)
4 carrots
2 eggs
20 olives
4 Piquillo peppers in juice
3 tablespoons of peas in juice
2 cans of tuna in olive oil (200 g)
100 g of large green beans
Homemade mayonnaise
Salt
Parsley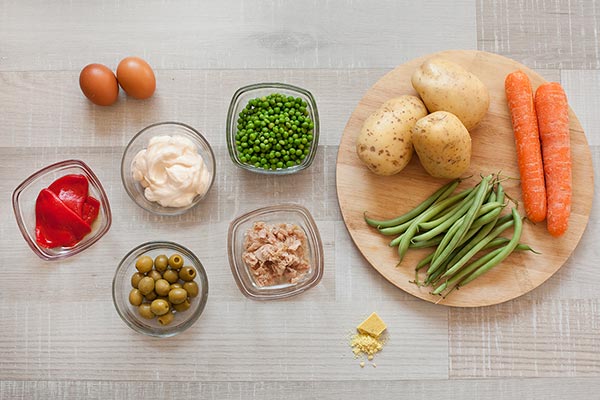 Ingredients for cooking spanish potato salad.
For the mayonnaise,it is more appropriate to use an EEVO that is more "delicate", in which there is practically no bitterness. Thus, the most appropriate varieties for making mayonnaise are: Arbequina, Manzanilla, Empeltre, and Frantoio, among others.
Moreover, we suggest a type of oil for each variety mentioned above:
All set! Now to enjoy summer with a great potato salad!
Escribenos tus comentarios