Specials

L´Oli Ferrer aims is to give your palate the essence of the fifth sense, or to reach the purest, finest raw ingredients. This family product originates in Barcelona, arising from Ferrer´s sisters´s passion for offering the highest quality extra virgin olive oils to the Gourmetmarket.
The EVOO made by L´Oli Ferrer comes from one of the most highly valued varieties of the Mediterranean: Arbequina. All of them are from Catalonia and obtained using cold extraction with mechanical procedures to maintain the composition of its natural juice and so comply with the quality criteria of an EVOO, including an acidity below 0.2%.
The first proposal, ESSENCE ORGANIC by L´Oli Ferrer, is an organic oil that brings us back to the origins of this liquid gold. It is an organic EVOO certified by the Consell Català de la Producciò Agrària Ecològica as "early harvest". The olives are meticulously selected and milled a few hours after their harvest in order to maintain all the natural antioxidant properties and other beneficial substances. It is an intense green colour with a surprising personality on the nose and in the mouth. It is well balanced between sweet and sour with a slight spiciness. The 100ml glass bottle of Essence is presented in an elegant black case.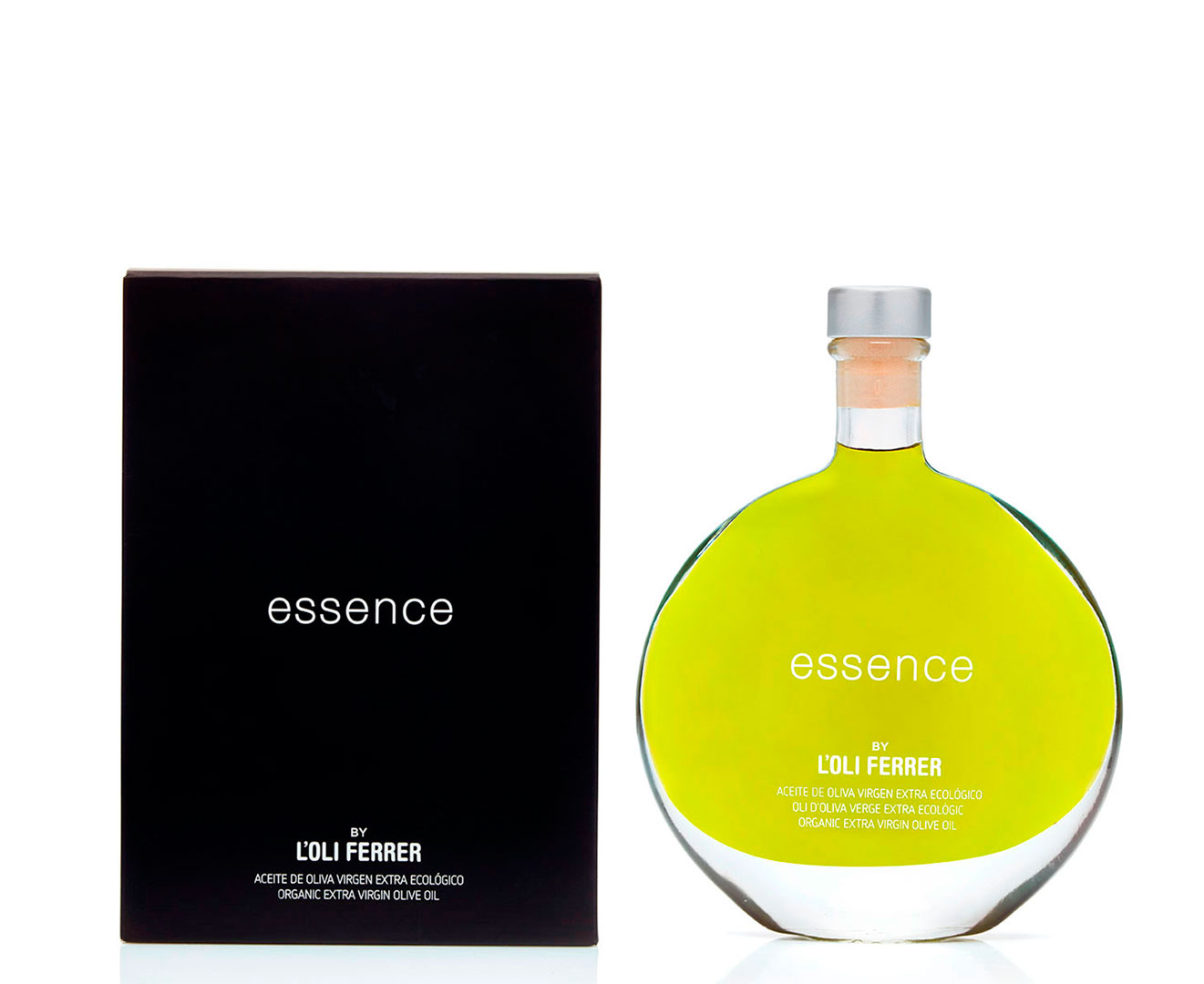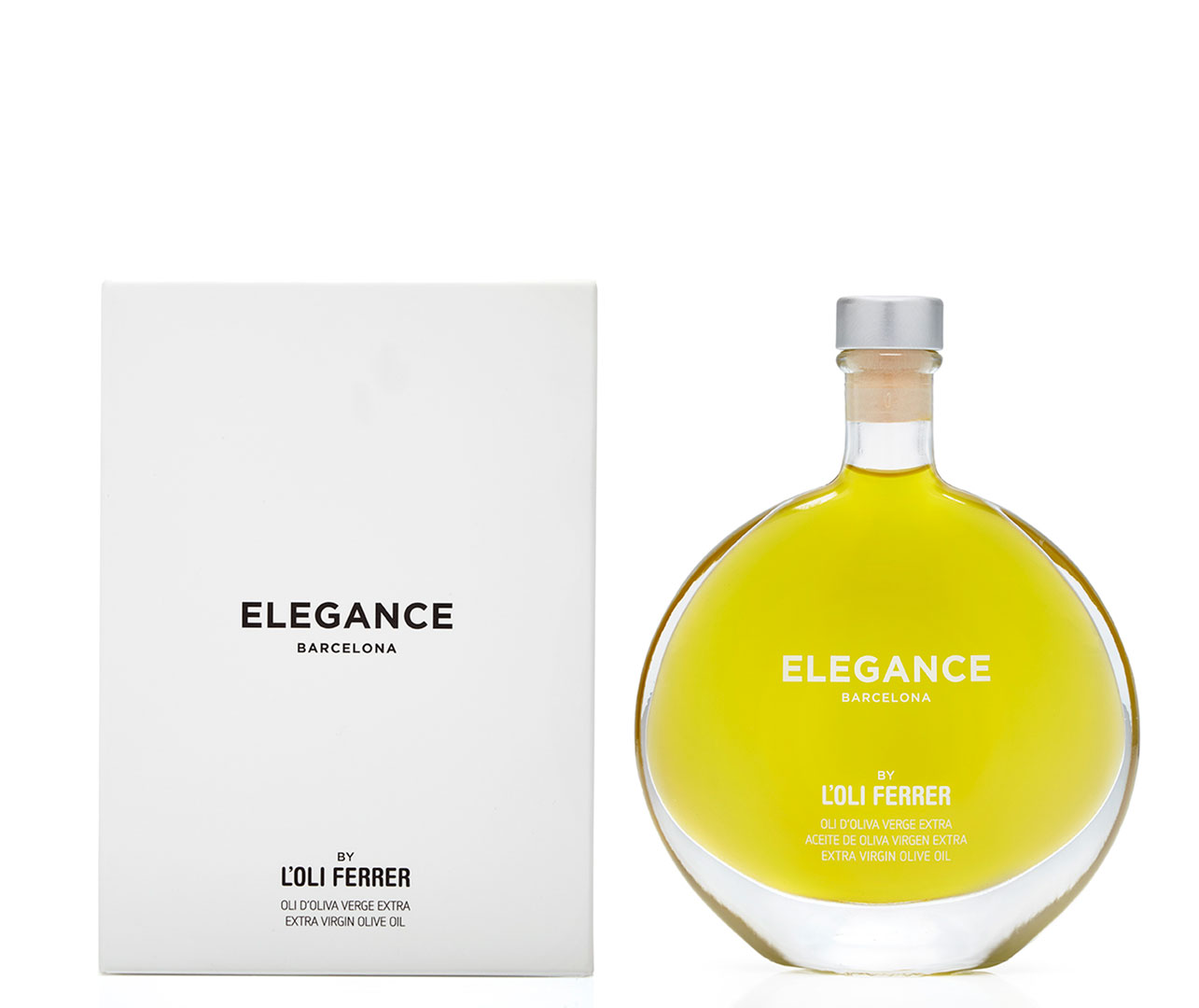 The second proposal is called ELEGANCE BARCELONA by L´Oli Ferrer. The olives of this EVOO comes from centenary olive trees, harvested at their optimum ripeness with a procedure that combines tradition with technology. This EVOO is not completely filtered for several months, granting it a luminous, golden colour with a green shimmer. It has an aroma of fresh fruit and notes of newly cut grass, which translated to the mouth as a sweet entry, ending with a slight spicy touch. Available in a 100ml bottle in a white case, reminiscent of the most quintessencial, chic perfumery.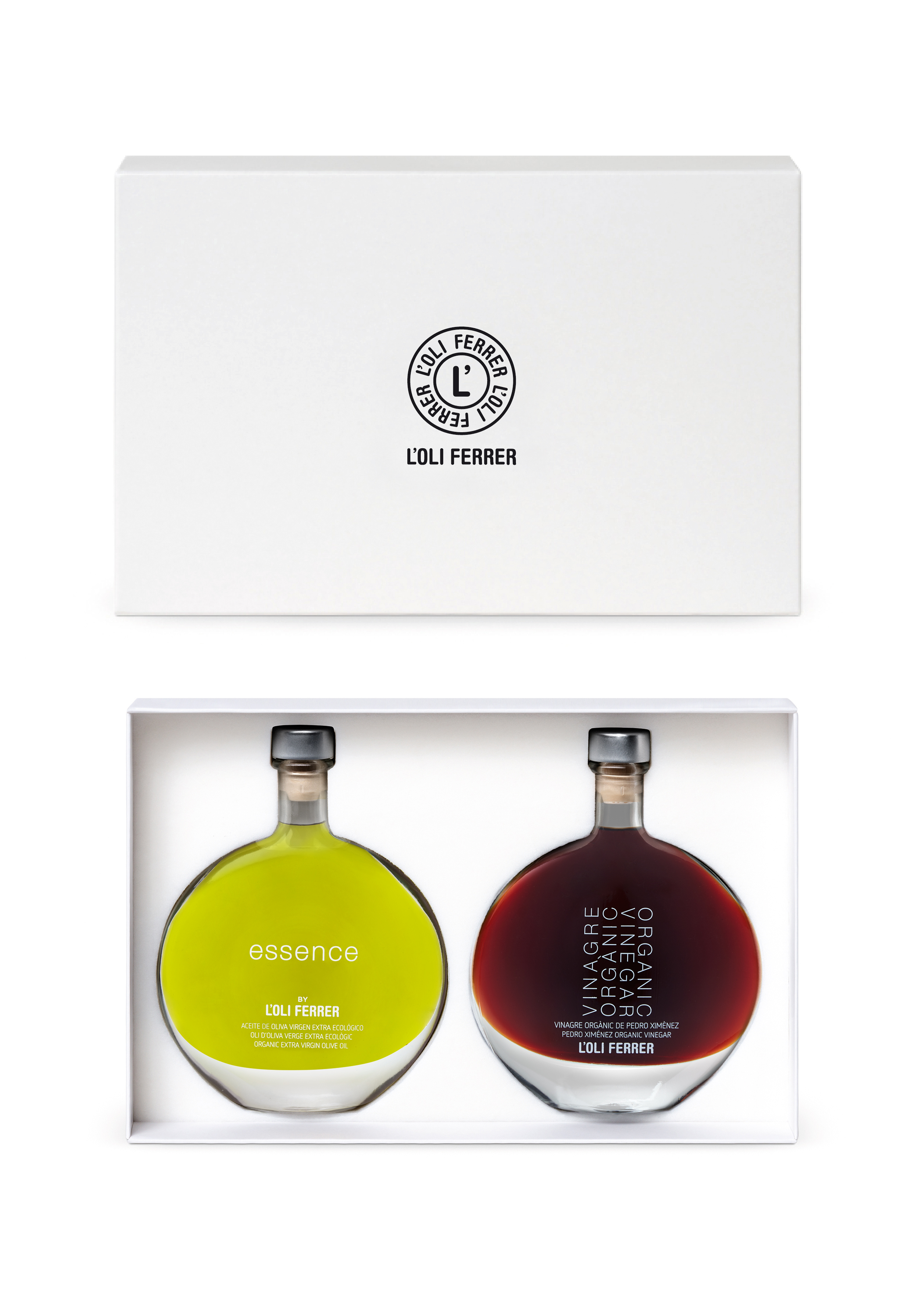 There are also other very attractive products, including a 500ml bottle with an equally neat presentation, and a very elegant 250ml canister with a "Manila shawl" decoration. It is also made from the Arbequina variety, but in this case, it comes from the "Siurana" region. It is a superior category oil with the ripe, fruity characteristics. It leaves a sweet taste in the mouth, with a light and pleasant hint of spiciness.
The extra virgin olive oils and vinegar from L´Oli Ferrer undoubtedly have their own character and identity. They are jewels to give as gifts !
You will discover the purity of the contents, with all its freshly packaged freshness and aroma, in bottles and cases comparable only to those of haute perfumery. In L´Oli Ferrer's Gourmet catalog you will also find Pedro Ximénez organic balsamic vinegars, EVOO caviar, Vinegar caviar, and Fleur de sel.
An invitation to give exclusive products in even more exclusive cases.
Escribenos tus comentarios