Specials
Estuche de 5 unidades de 25 g: Detox...
We are increasingly aware of the importance of choosing quality foods to keep us healthy. That is why organic products are becoming more and more prevalent. In this category, organic Andalusian oils are the most sought after for the great benefits they offer to health, for their flavour, and for their aroma and quality. Introducing LA Organic, a benchmark brand in these products.
LA Organic organic oils
LA Organic extra virgin olive oil has a long tradition. It began being produced by a community of nuns from the Málaga municipality of Ronda. The oil extracted from the La Amarilla de Ronda olive grove achieved an extraordinary reputation among the locals for its excellent quality. In the 1990s, the Gómez de Baeza family, following the religious tradition, decided to found LA Organic, a first-class organic oil company. It produces organic products with a spectacular design by Philippe Starck, making them unique products.
It has a wide variety of products for all tastes. Among them, LA Original, is stored in a metal can, preserving oil in an unparalleled way and resulting in a product similar to what would be called a "reserve" in the world of wine. It is made in two varieties, intense and smooth.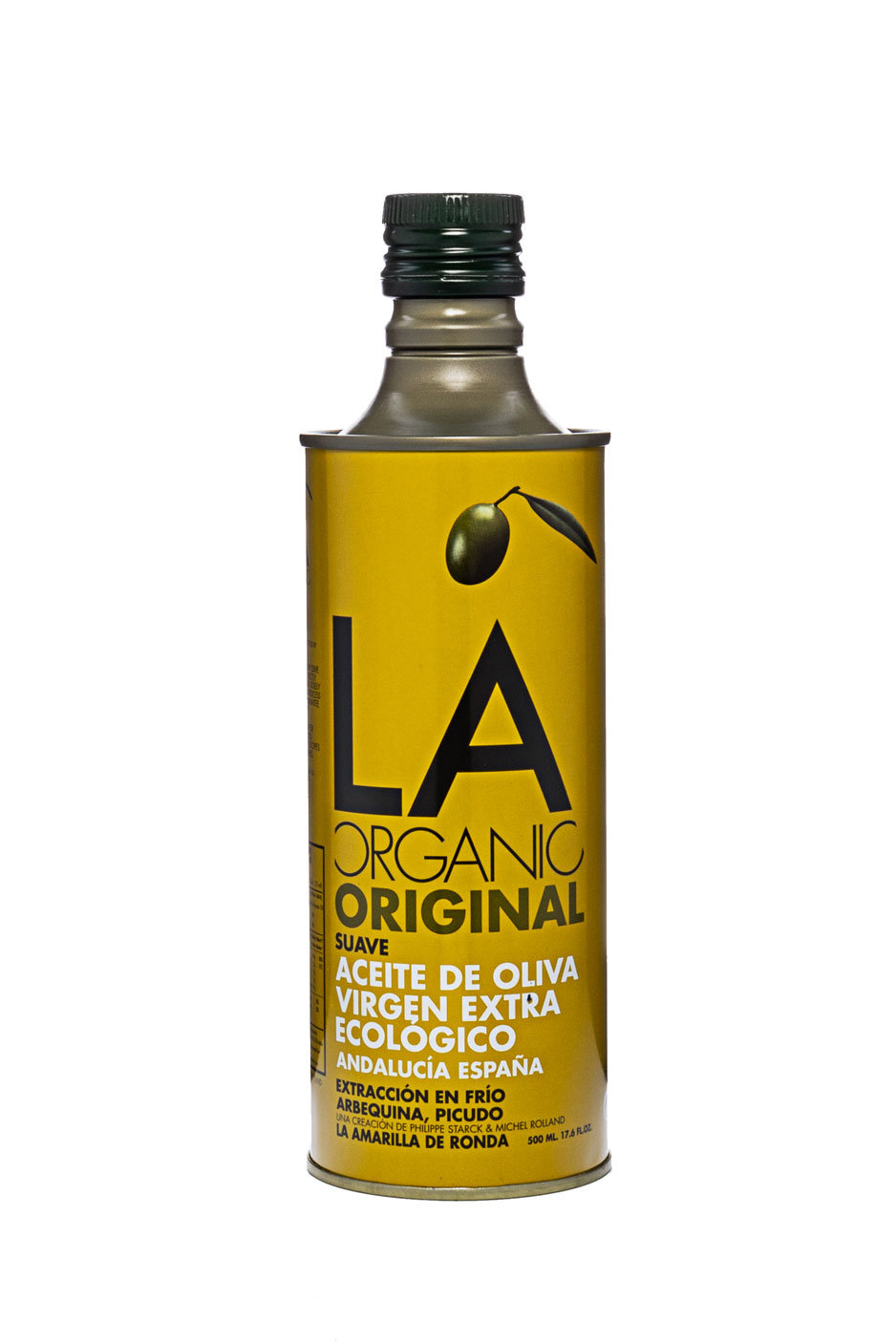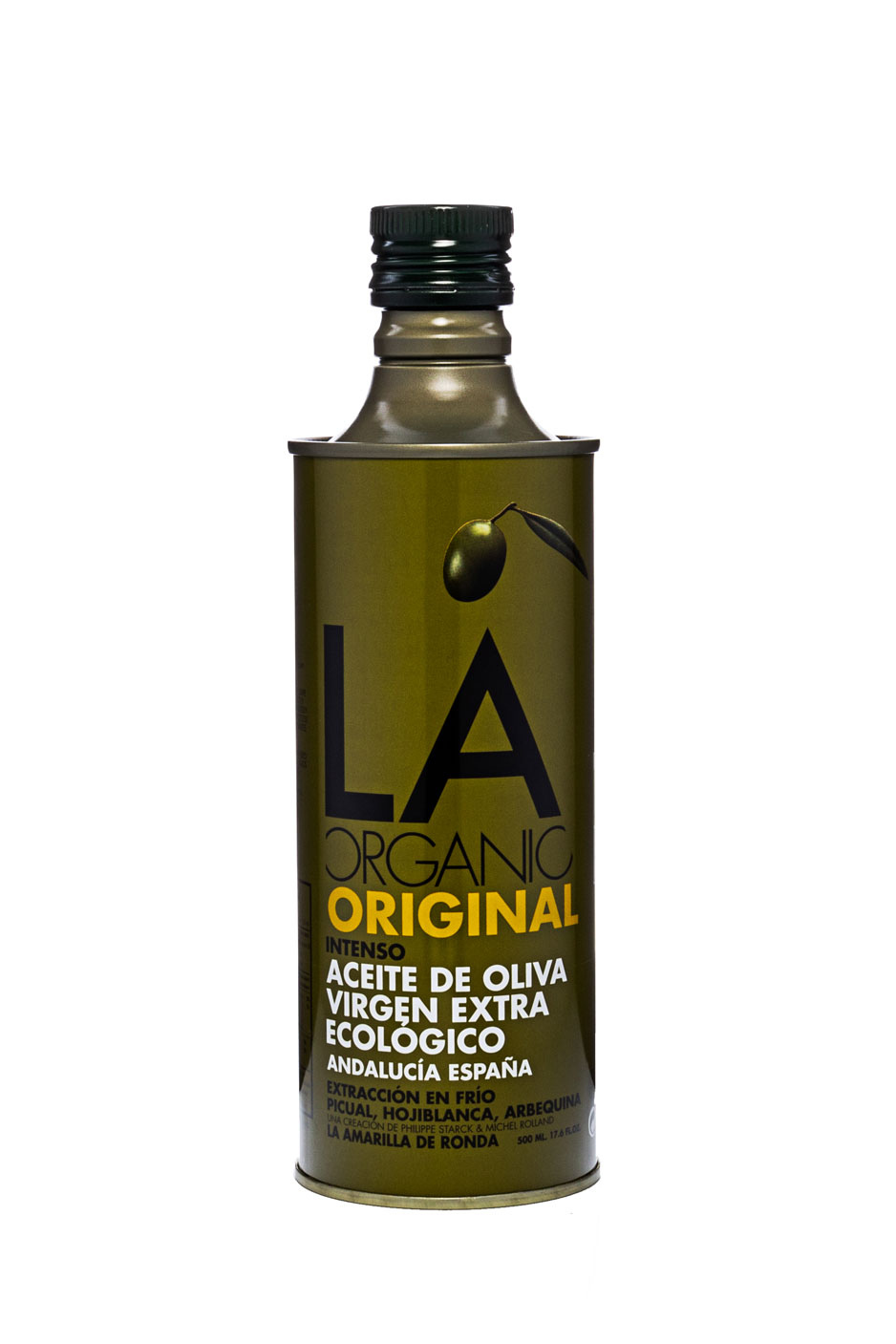 LA Oro is the equivalent of what would be called a "Premium Reserve" in wine jargon. With different fruity and vegetal notes, it is an ideal oil for anyone looking for a gourmet organic olive oil. LA Cuisine is an organic extra virgin olive oil that could resemble an "aged" wine, ideal for any occasion.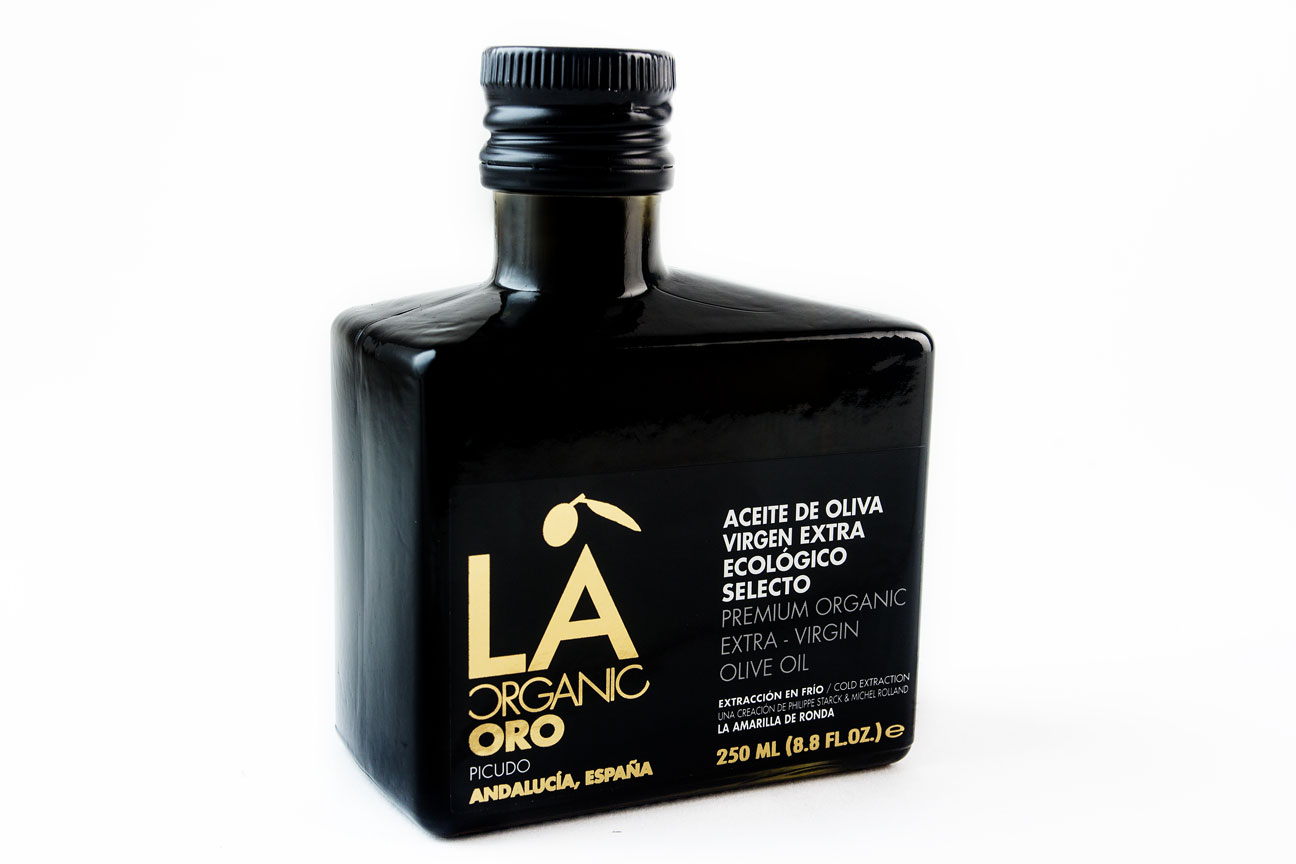 The Casa de la Familia, a limited production luxury oil with a very intense flavour and aroma. It is an ideal oil to give as a gift, to enjoy with family, or for gourmet chefs who seek excellence in their dishes.
If you are looking for a perfect companion of quality oil, that is vinegar. This brand has a Pedro Ximénez balsamic made from the best organic vinegar aged with the Criadera & Solera method.
LA Organic also disseminates the culture of oil through its oil tourism project, in which it provides guided tours, known as the Experience, to all those interested in the world of liquid gold. They show off their oil mills and olive groves, as well as host tastings and other activities. Visitors enjoy a unique experience in which they are collectors, producers, and packers of a product like no other.
The organization also runs the Almazara—an interesting and innovative project created by LA Organic. It is an authentic oil mill built under the direction of Philippe Starck that not only produces oil, but also serves as cultural, educational, and research purposes.
Anyone who is interested in their organic oils, in their visits, or in their Almazara project can visit their website and check out their image gallery. For anyone looking for organic oils from Andalusia, LA Organic is the best option.
Escribenos tus comentarios