Specials

Extra virgin olive oil is like a diamond: millennial, desired and exquisite. Since it was discovered, it has only made its legend great and nowadays it is a food more and more consumed all over the world. Learn the secrets of this treasure on earth.

Few cultures are reluctant to include Spanish extra virgin olive oil in their kitchens. It is surprising to see the acceptance that EVOO is having in markets where it is difficult to consolidate, as in China, Australia or the United States.
More than three million tons of olive oil are consumed annually throughout the planet, of which almost half come from Spanish crops.

What's happening with Spanish olive oil that it has become a very valued ingredient of cuisine?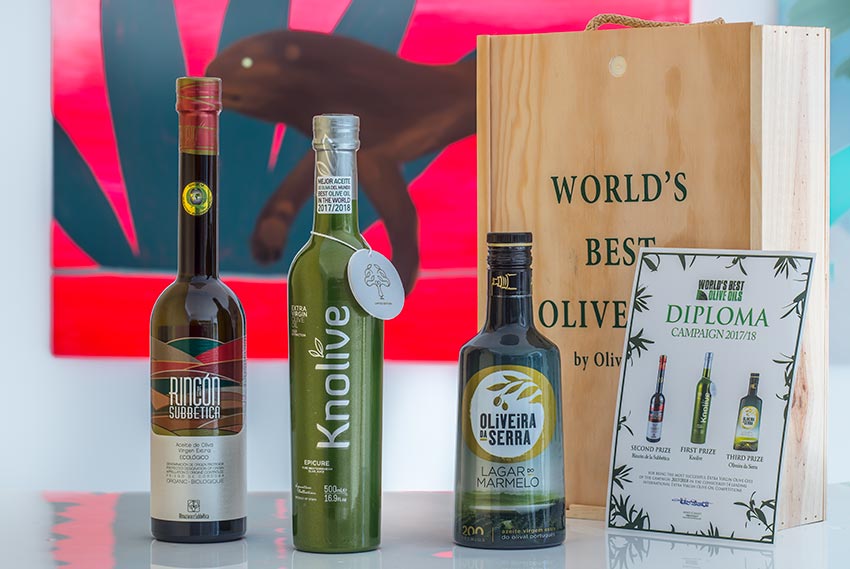 The are several reasons. There are many benefits that it offers at a very affordable price. Let's say that in a drop of extra virgin olive oil there are so many benefits that, as the saying goes, "what is worth a lot, costs very little". This is especially true in the case of EVOO, of the few foods that can be digested directly from their extraction as juice without going through any type of treatment: it is simply the juice squeezed from the olives that we pour directly on the food. This has always been an absolutely natural and authentic product and now, at a time when healthy food is at its peak, is when it is appreciated in all its greatness.
Extra virgin olive oil: from the ground to the palate
The orographic and climatic richness of Spain favors the existence of a wide variety of olives, each with its own personality: Picual, Hojiblanca, Picuda, Lechín, Verdial, Gordal or Arbequina are some of the varieties that have been found in these soils, an ideal place to produce a high quality oil.
This richness and variety is recognized on a map with 29 Designations of Origin that govern and protect its cultivation and production..
Protected oil, guaranteed quality
The oil with D.O. comes from olives that are picked directly from the tree at its optimum ripeness and are milled in a maximum period of 48 hours, to ensure that all the quality that the olive has in the olive tree is maintained.
The extra virgin olive oil is stored in the cellar, in stainless steel tanks, oil-presses or metallic deposits lined internally by inert materials to avoid altering their properties. The manufacturing process is a totally natural process, without any chemical treatment or additives. Both the production and processing of extra virgin olive oils with Protected Designation of Origin must take place within the territorial scope of the Denomination. All this results in quality.
The most desired oil
Within the Denominations of Origin there is a great variety of oils, some of which have an outstanding personality, such as the ones presented below.
- From the Picual variety, Exttra Picual is born, an extraordinary oil for extraordinary people. Exttra Picual is an intense fruit with green aromas reminiscent of fresh fruit, tomato, artichoke and green banana peel. Very complex, with a sweet and silky entrance opening in the mouth, displaying nuances of herbs and nuts. The characteristics of an oil with personality is one that has a light bitterness but elegant and spicy end.
- From the Arbequina olive, the Oro del Desierto oil, born in Tabernas, is extracted in Almería. It is an EVOO color between greenish and yellow, aroma of apple and fresh almonds soft and sweet, able to enhance all the flavors of a dish..
- The Claudium Hojiblanco is made from the variety of Hojiblanca olives. From Carcabuey
(Córdoba). It is an extra virgin olive oil with an intense fruity green olive, highlighting among the
notes those of green apple, herb and alloza, perfect to pair it raw foods.
These are three of the many EVOO that are conquering the nose and palate of expert tasters and that are increasingly extending their appeal thanks to the window to the world that the specialized online shop, like Oliva, Oliva, who carefully select each product from its origins to offer them to the whole world with just one click.
The fame of extra virgin olive oil, the treasure of the earth, has only just begun.
Escribenos tus comentarios