Manufacturer Info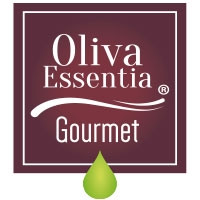 Oliva Essentia
Alimentos Esenciales de Andalucía and its brand OLIVA ESSENTIA has exceptional varieties of extra virgin olive oil for their extremely careful harvest, which makes it possible to obtain outstanding HOVES of superior quality and differentiation factor of added value.
OLIVA ESSENTIA is the brand under which this company packs a selection of the best virgin olive oils extra from Andalusia. Two monovarietal, Picual and Arbequina traditional culture and high quality variety of ecological picual as well as a cut are chosen to meet the requirements of the most demanding consumers.
Alimentos Esenciales de Andalucía SL
(Montilla - Córdoba) Cordoba, España
The creativity and enthusiasm in the project is the solid foundation on which Alimentos Esenciales de Andalucía SL builds to put its unique AOVES in the most recognized and prestigious gourmet restaurants and outlets at national and international level.