Manufacturer Info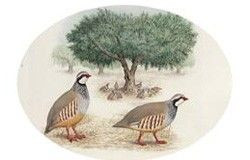 Morlin SA
The Moro Family, for three generations, has been active in the Sierra de Nambroca, one of the first foothills of the Montes
de Toledo and close to the Imperial City.
   
It is a fruity oil with a slight almond flavor and balanced aroma; It has a bitter and spicy average value. At the same
time it has a high content of oleic acid, which results in a very stable oil.

It is an oil obtained by physical means that do not produce alterations, maintaining the flavor, aroma and characteristics
of the olive from which it comes.

Throughout these years he has received innumerable prizes, at the International Fair of the Field and at the Olive Festival
in Mora de Toledo.

almazara de Morlin SA
Almazara de Morlin SA
Nambroca (Toledo, Spain)

The olive trees occupy some 350 hectares, all of them of the variety "Cornicabra", the oldest ones exceed 500 years and 
the youngest were planted just two years ago, all of them included in the Designation of Origin "Montes de Toledo"; It 
also has its own nurseries on the farm.

The work and its collection are carried out with great care, especially in regard to the collection and its transfer to
the Almazara, where the olive is classified and once cleaned and washed, is ground immediately, selecting the oils that
truly meet the characteristics of those packaged with the "Sierra de Nambroca" brand.