Manufacturer Info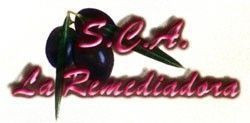 La Remediadora SCA
The Extra Virgin Olive Oil "Señorío del Rey" is obtained through a traditional and natural process of 1st cold extraction, of
the best Jaén olives harvested at their optimum ripeness point.
    
Intermingling the best of the artisan tradition and the latest in the most modern production techniques. Our commitment with
the quality and purity of the jienese oils, forces us to an exclusive production and therefore limited, selecting the best 
fruits of the Picual Variety, depending on the specific microclimates of our environment, thus obtaining the Olive Oil Extra
Virgin "Señorío del Rey".

Our oil has a high biological value because it is rich in vitamin "E", provitamin "A", natural antioxidants, polyphenols and
sterols that regulate the level of cholesterol, reduces the risks of cardiovascular diseases and protects the digestive system.
It is, therefore, a 100% natural juice of the highest quality.

Subject to exhaustive organoleptic control and the fundamental parameters of quality that determine its aroma and natural
palate, exquisitely fruity taste and high stability.